FabLab Leuven is "open source hardware" for students and public at large, let's say: a library with user-friendly machines to make almost anything out of wood or plastic.
Using the FabLab is for free if you share your knowledge with others. So, you can use the machines for free, as long as you put your results on-line !! You do this by uploading your creation on Instructables - more info about this at FAQ.
For students of "Association KU Leuven" and for public at large (never for commercial use, nor for school tasks of non-Association related schools/universities).
Pay attention ! We consider scale models that are made for architect offices as commercial use.
As a student you always bring your personal student card from "Association KU Leuven" with you.
As a not-student you always bring your identity card. Herewith you announce yourself before using our machines. We need these in order to log the use of the machines.
Furthermore you show that you respect our FabLab and the other users by always cleaning up your material when you have finished.
You are only allowed to use one machine per project / person (i.e. if you are making invitiations or tokens for scouts, you can only use one laser cutter). This in respect for the people waiting to use the laser cutter as well.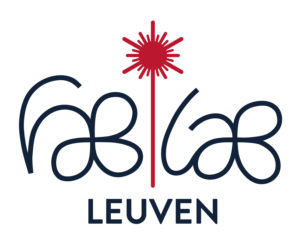 | | |
| --- | --- |
| Monday | 8:45 - 17:45 |
| Tuesday | 8:45 - 17:45 |
| Wednesday | 9:15 - 17:45 |
| Thursday | 8:45 - 17:45 |
| Friday | 8:45 - 17:45 |
| Saturday | Closed |
| Sunday | Closed |
Sorry, we´re closed
---
Do you have an idea? Would you like to realize it? Are you looking for a place where you can make your first prototype in order to convince possible customers? Just come to FabLab Leuven…