Meet François: the biggest fan of our FabLab!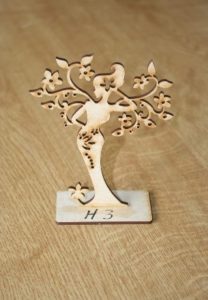 I think that I may have met the biggest fan of our FabLab. We didn't meet personally – as due to Corona measures you cannot just pass by at FabLab Leuven – but I spoke to François Janssens on the phone, as a result of the various projects he has realized for FabLab Leuven.
For three years François has been coming to FabLab Leuven every Thursday morning where he can deploy his creative soul to the fullest. His first visit was merely by chance: his daughter was a frequent visitor to our lab, but when she couldn't go due to circumstances, he went there in her place. Immediately he was impressed by the diversity of the machines and the guidance and goodwill of the employees.
Our FabLab is so much more to François than just a hobby: he can almost never let go of FabLab. On Fridays and Saturdays he assembles his creations. The rest of the week is reserved for developing new projects.
Some of these projects he develops on request of FabLab Leuven, but most projects arise from his own creative mind. A lot of his own projects are directed to designing educational material for schools and children's hospitals. The gratitude he gets from the children is huge and of course that's an important incentive for him to continue designing such projects.
Smilingly François says: 'Show me anything and I'll make a better design than the original'.
And indeed, the things he has created attest to great expertise and an impressive eye for detail. He posts his creations on his Facebook page, which by the way is completely dedicated to FabLab…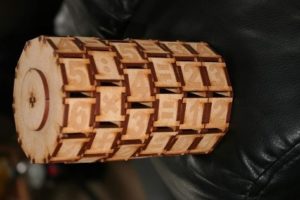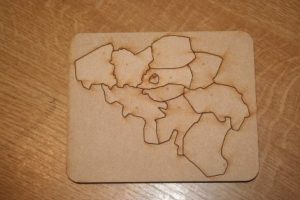 For example he created rolls in order to teach children to calculate, especially designed for the children in the hospitals of Herentals and Bonheiden. Or you can see 2D puzzles to help children learn the Belgian provinces in a nice way.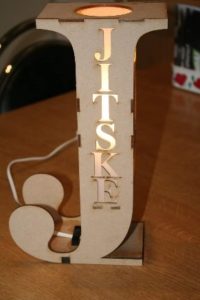 His jewel holders for a Mother's Day workshop at schools are very decorative and the night lights are really wanted by the children of, e.g. the FabLab employees ?.
FabLab Leuven gives François structure and taste for life, you could call it a kind of therapy. And that is in fact also a function our FabLab wants to fulfill, besides guiding students and entrepreneurs in their creative projects. To be a place for everyone with a heart for creativity and technique.
Every Thursday a special spot is reserved for François, our favorite voluntary employee.